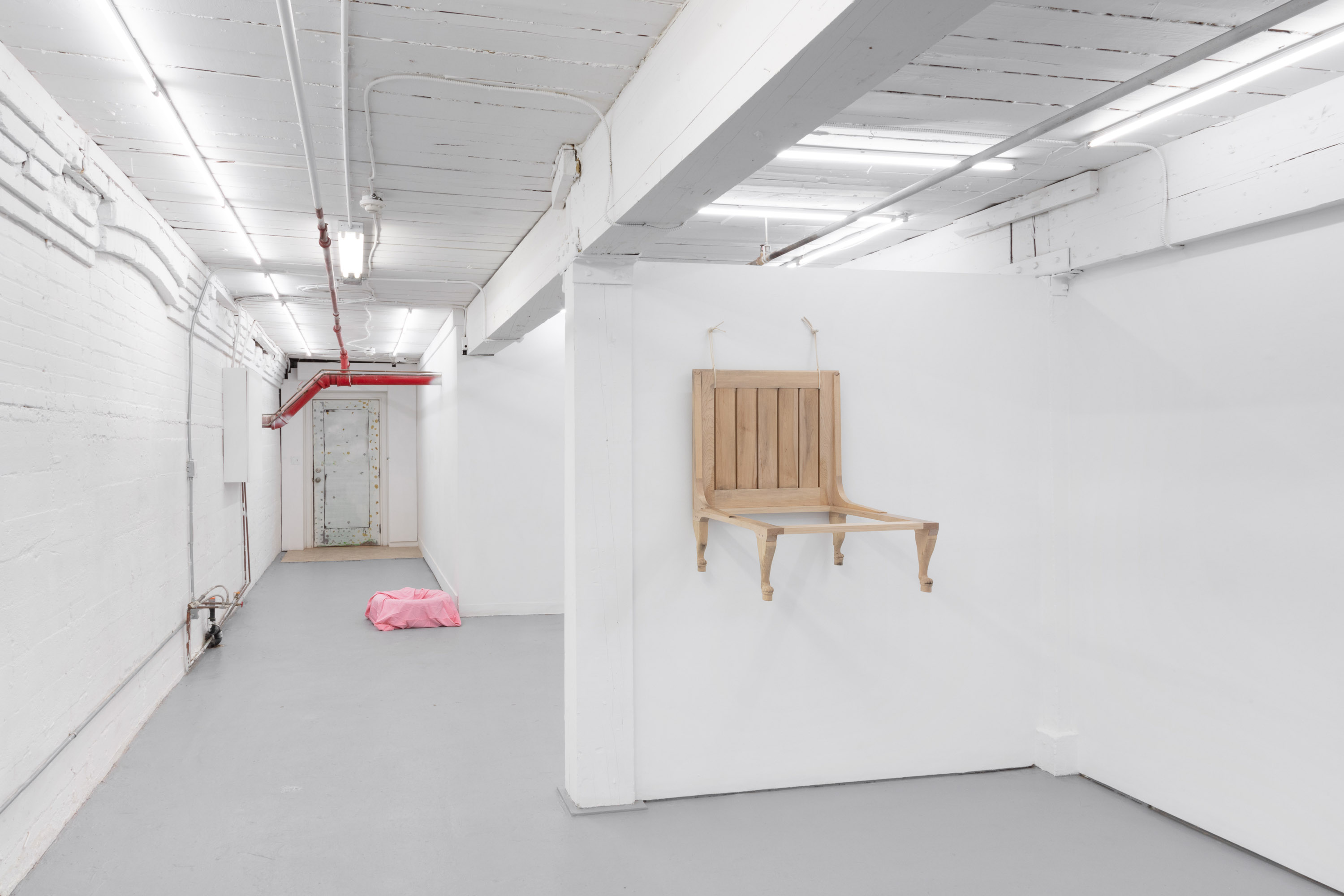 ---
If you haven't visited, Franz Kaka is in a basement. Basements are great places for storing things or hiding them away - underfoot and out-of-mind. To date, the gallery has hosted fifteen sunken exhibitions. At times, past exhibitors have explicitly engaged with the physical and psychic architecture of the cellar; Paul Kajander regarded it as a holding cell; Jenine Marsh re-fashioned for it a dirt and stone floor. Bletting adds a temporal dimension to this consideration, paying particular attention to the subjective character of things when stowed over time.
Through the distance of time objects are prone to lose themselves. Subtracted from their historical context and common usage they instead become vested with the subjective character of their collectors, often gravitating toward their strangest qualities. This might be true regardless of location, but basements seem especially well-designed to manufacture this type of transference. Within this emerging dynamic objects are inclined to become particularly dense collections of incongruous traits, spilling outward without ever giving too much about their owners away. Low's sculptural forms make use of historically specific techniques to explore these as expressions of interior worlds written upon the surfaces of domestic interiors and objects. They appear as the sort of uncanny forms that are often found waiting in basements. Encountered here as contemporary objects, their extraction from any particular time loosens the tethers of necessity. Where familiarity does rise, it quickly withdraws toward inscrutability leaving a gap between material and meaning.
Anne Low is based in Montréal, Canada. Recent solo exhibitions include The Fine Line of Deviation (with Evan Calder Williams) and Paperstainer, Mercer Union, Toronto (2018); A wall as a table with candlestick legs, Tensta Konstall, Stockholm (2018) and Witch with Comb, Artspeak, Vancouver (2017). Recent group exhibitions include Soon Enough – Art in Action, Tensta Konsthall, Stockholm (2018); Clive Hodgson & Anne Low, The Block, London and Dream Islands, Nanaimo Art Gallery (2017); Vancouver Special: Ambivalent Pleasures, Vancouver Art Gallery; Standard Incomparable, Armory Center for the Arts, Pasadena (2016); The Grantchester Pottery Paints the Stage, Jerwood Visual Arts, London and Reading the Line, The Western Front, Vancouver (2015). In 2017 Low was included in the Loewe Craft Prize, La Fundación Arquitectura COAM, Madrid; Chamber Gallery, New York; and 21_21 Museum, Tokyo. She is long-listed for the 2019 Sobey Art Award.