Dig Your Own Hole
291 Ten Eyck (Brooklyn, US)
Jennifer Carvalho, Lotus L. Kang, Jenine Marsh, Eve Tagny
February 7 - February 29, 2020
Images

Press Release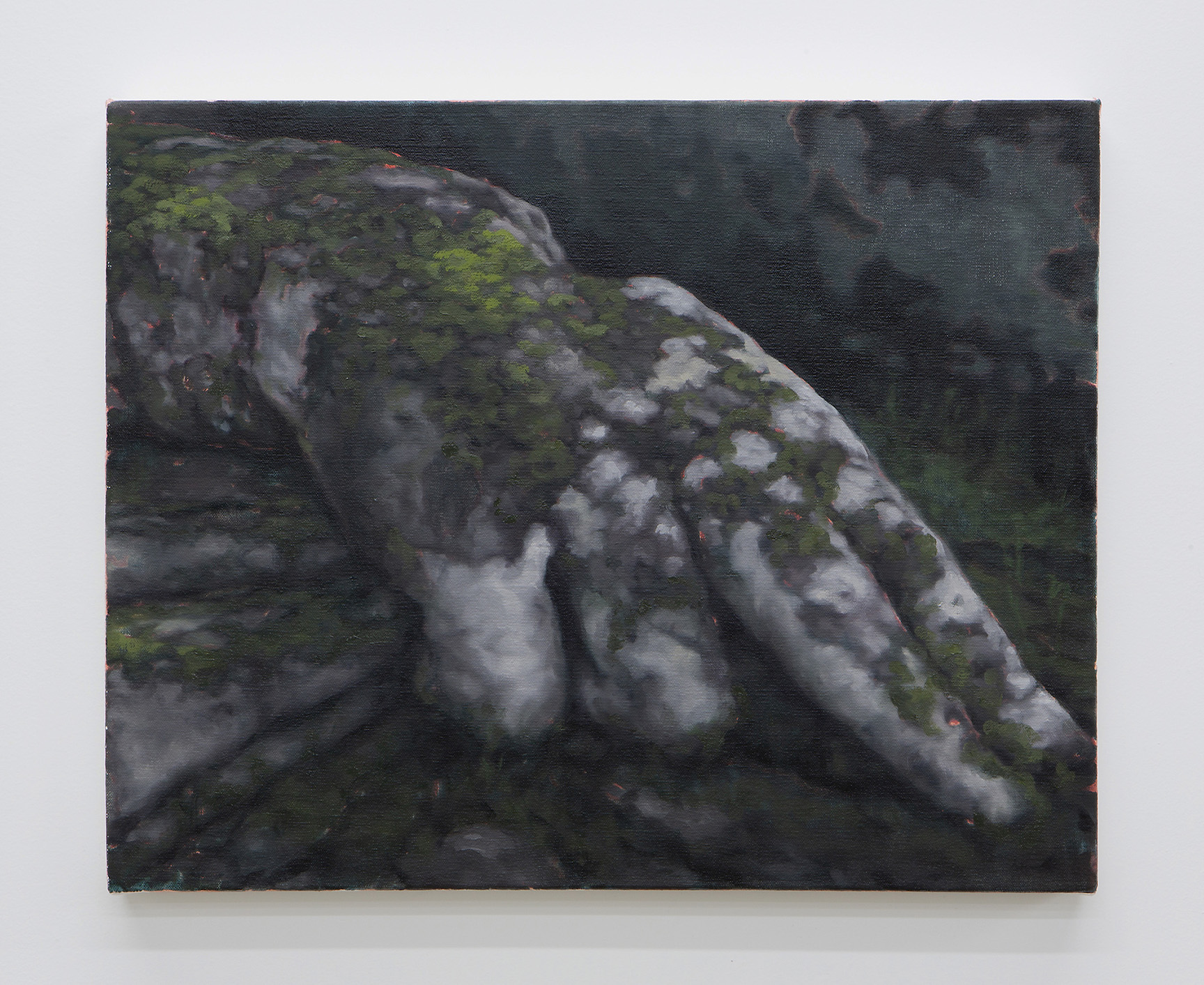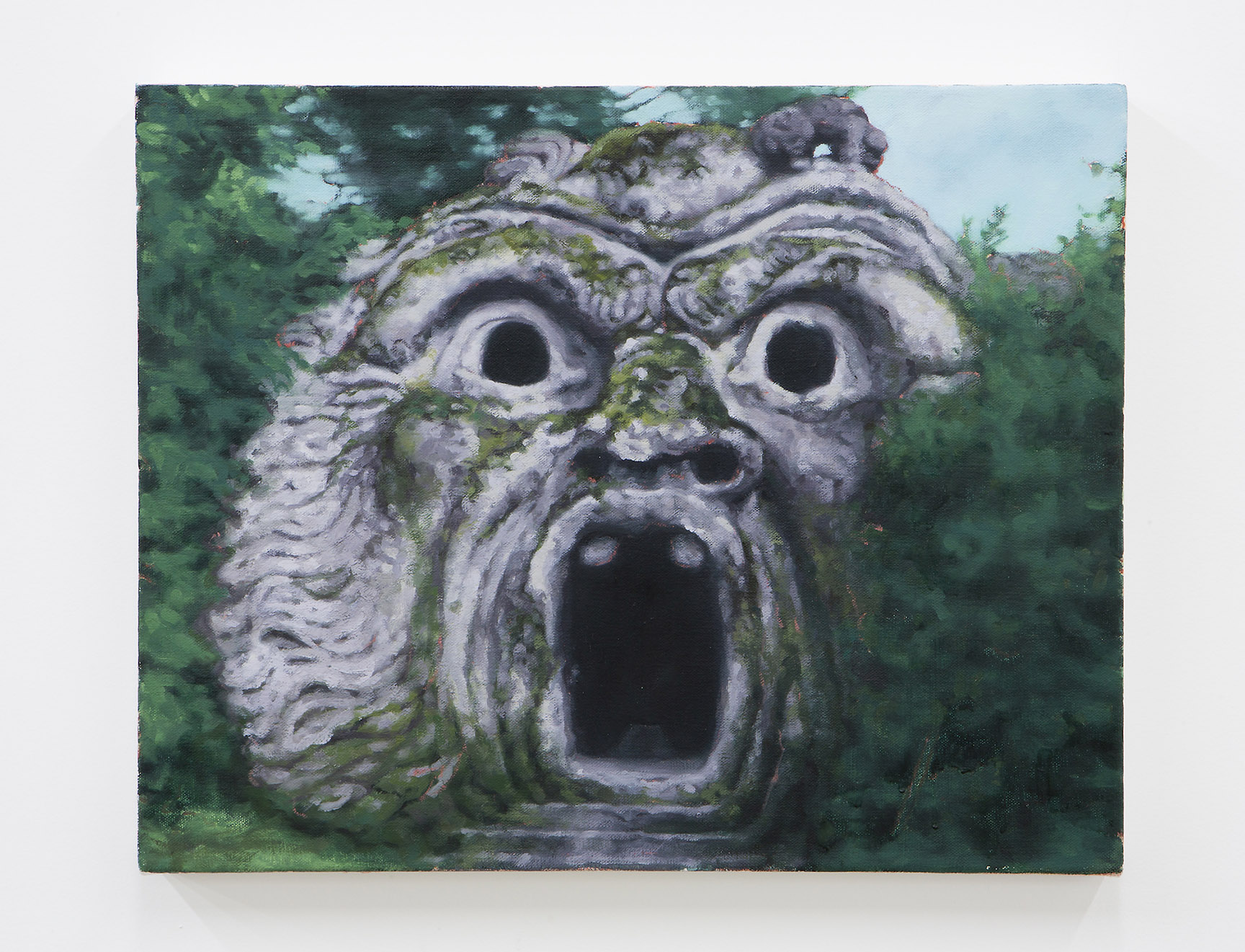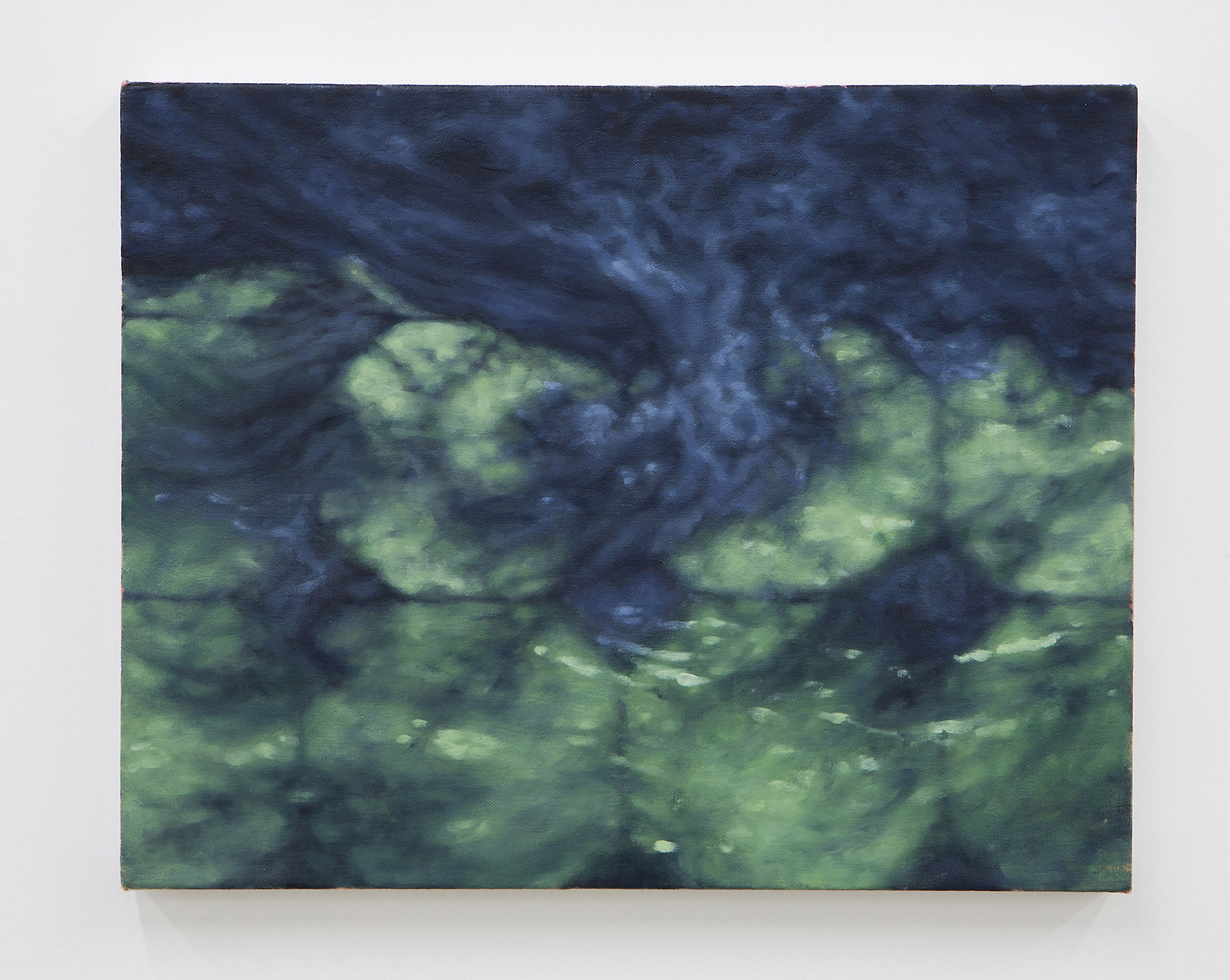 ---
In March 2019, Franz Kaka presented Every empire has an end, a two-person exhibition featuring the work of Jennifer Carvalho, a painter making images from Tarkovsky's Stalker, and Jenine Marsh, a sculptor flattening coins on the railway tracks behind her gallery. At the time both artists were interested in the productive potential of territorial transgression; venturing into restricted zones as a means of exiting established modes of being. Dig Your Own Hole extends their initial conversation, while remaining on familiar terrain - depressed flowers, a rubbled ground, fences as foundations - but this new iteration is complicated by the addition of the work of Lotus L. Kang and Eve Tagny. Here the territory being considered is not only that which has been deemed off limits by those in power, but also the internalized expression of that power as manifest in private spaces, with particular interest paid to the site of the garden.
Gardens are paradoxical places, especially when made private with bars and bricks. Occupying multiple points in time simultaneously, a garden might be planted and grown to cover recent traumas, or trimmed, cut, and uprooted to evidence a fallen system of thought. Offering a restorative respite for those granted access they also reenact the violent division of nature and culture, public and private. Considered here as a transitional space, the artists in Dig Your Own Hole explore our desire to control nature within this setting, examining the ideological motivations expressed in their care, planning, and control. Resisting the desire to let the strange become familiar, Dig Your Own Hole can be read as both a gardener's instruction and as a labourer's refusal; partaking in the rituals of the garden while planting seeds of doubt.
Jennifer Carvalho lives and works in Toronto. Recent solo and two person exhibitions have taken place at Franz Kaka and Georgia Scherman Projects both Toronto, CA; with group exhibitions at The Embassy of Canada, Washington, DC; The Art Gallery of Hamilton, Hamilton, CA; The Art Gallery of Mississauga, Mississauga, CA; and The National Gallery of Canada, Ottawa, CA. She is a three-time recipient of the Elizabeth Greenshields Foundation Award, and was shortlisted for the RBC Canadian Painting Competition in 2013 and 2014. Carvalho holds an MFA from the University of Guelph.
Lotus L. Kang is an artist living in Toronto. Her work has been exhibited at SculptureCenter, Interstate Projects, CUE Art Foundation, New York; Oakville Galleries, Oakville; The Power Plant Contemporary Art Gallery, Franz Kaka, Cooper Cole, 8-11, Gallery TPW, The Loon, and Carl Louie, Toronto; Remai Modern, Saskatoon; Galerie Antoine Ertaskiran and L'inconnue, Montreal; Raster Gallery, Warsaw; Wroclaw Contemporary Museum, Poland; and Camera Austria, Graz. She has been artist-in-residence at Rupert, Vilnius; Tag Team, Bergen; The Banff Centre for Arts & Creativity, Alberta; and Interstate Projects, Brooklyn. She holds an MFA from the Milton Avery School of the Arts at Bard College and is represented by Franz Kaka in Toronto.
Jenine Marsh is an artist based in Toronto, Canada. Solo and two-person exhibitions have taken place at: Franz Kaka, Cooper Cole, and 8-11, Toronto CA; Lulu, Mexico City MX; Centre CLARK and Vie d'ange, Montreal CA; Entrée, Bergen NO; Interface, Oakland CA USA; and Stride Gallery, Calgary CA. Group exhibitions include: Palais de Tokyo, Paris FR; Frieze, London UK; Murmurs, Night Gallery and Hannah Hoffman Gallery, Los Angeles USA; Mother Culture, Toronto CA; OSL contemporary, Oslo NO; Gianni Manhattan, Vienna AT; Rupert, Vilnius LT; sans titre (2016), Marseille FR; and Griffin Art Projects, North Vancouver CA. She has participated in residencies at USF Verftet (NO), Rupert (LT), the Banff Centre (CA), and Vermont Studio Center (USA). Her work is represented by Cooper Cole in Toronto.
Eve Tagny is a Montreal based artist. She holds a BFA in Film production/documentary from Concordia University and a certificate in Journalism from the University of Montreal. Her photo series and artist photobook Lost Love was awarded the inaugural Mfon Legacy Grant, and was shortlisted for the CAP Prize and for the Burtynsky Photobook Grant. Her work has been shown at Xpace Cultural Centre, Critical Distance, VTape, Cooper Cole, Gallery 44, Franz Kaka, Toronto; Never Apart, and Centre Clark, Montreal, Canada; nGbk, Kleiner Salon, Berlin, Germany.