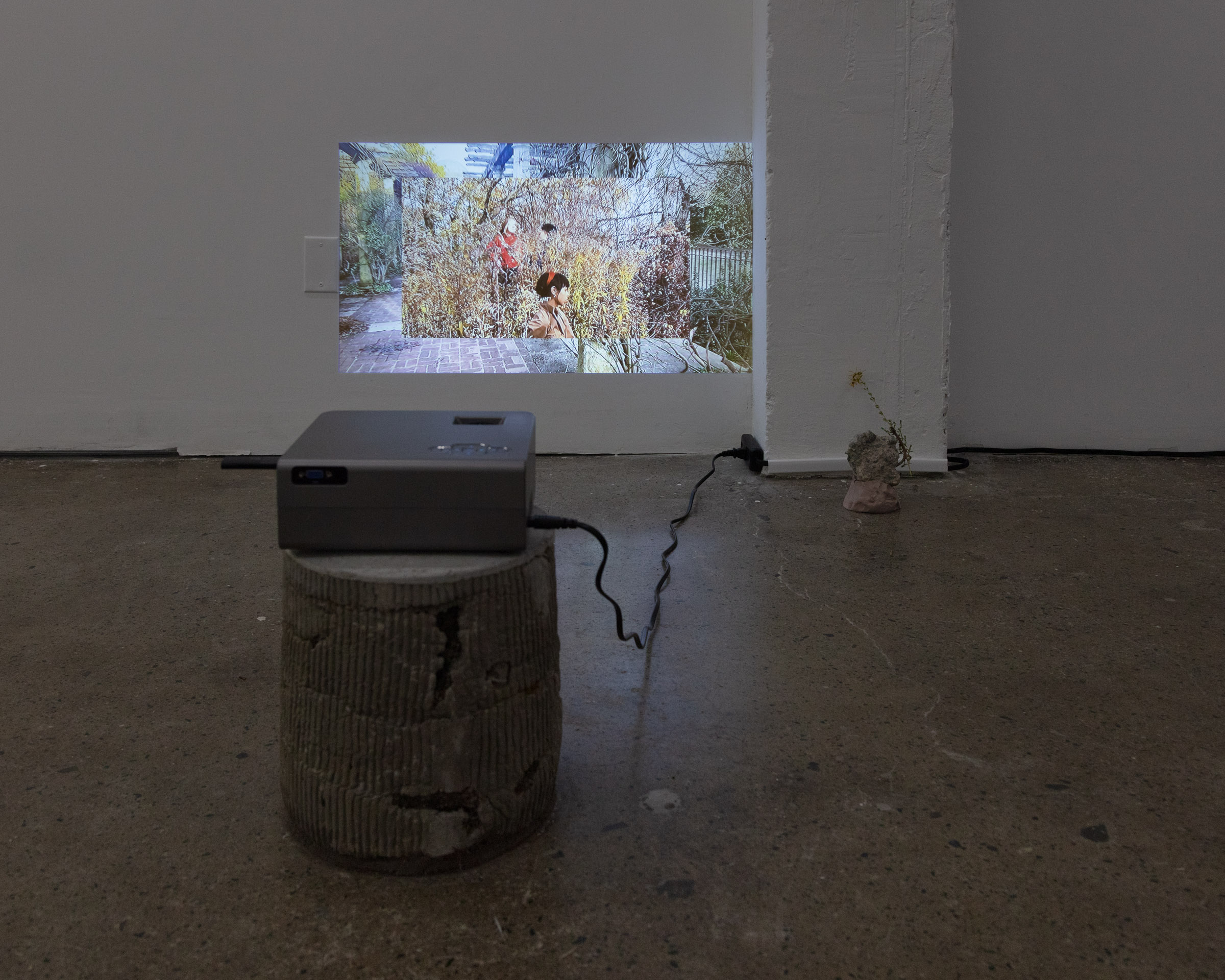 ---
"Concrete is how we try to tame nature. Our slabs protect us from the elements. They keep the rain from our heads, the cold from our bones and the mud from our feet. But they also entomb vast tracts of fertile soil, constipate rivers, choke habitats and -– acting as a rock-hard second skin — desensitize us from what is happening outside our urban fortresses." - Jonathan Watts, The Guardian, 2019
"Third Landscapes, [are] abandoned or transitional spaces whose fate is un-decided. The Third Landscape is not a garden; it is the genetic reservoir of the planet." - Gilles Clément
I called the city parks department of Mississauga to inquire about the right to film in this seemingly abandoned plot of land. My first instinct as a law abiding colonized-colonizer came from fear: this land might be private, my presence on it might be contested, denied. I may have to pay for the right to be

On soil

The kind lady on the phone did a Google location of the place I was inquiring about. She zoomed in the rendered view and vividly exclaimed: "But this is so ugly! Why would you want to film there? I could refer you to much more beautiful parks! This isn't even 'anything'! "

This
isn't
"anything."

This, looks like nothing, a place of no value, not tended to, not manicured, not coerced.
Just weeds reclaiming space amongst concrete — a plot of land, unclaimed.
She didn't see that this could be a Third Landscape, making it in fact, a landscape of wild resistance, a space of synchronicity, a place of untamed possibilities.
Eve Tagny (b. 1986, Montreal) is a Tiohtià:ke/Montreal-based artist. Her practice considers gardens and disrupted landscapes as mutable sites of personal and collective memory — inscribed in dynamics of power, colonial histories and their legacies. Weaving lens-based mediums, installation, text and performance, she explores spiritual and embodied expressions of grief and resiliency, in correlation with nature's rhythms, cycles and materiality.
Tagny has a BFA in Film Production from Concordia University and a Certificate in Journalism from the University of Montreal. Recent exhibitions include Musée d'art contemporain de Montréal and Centre Clark, Montreal; Cooper Cole, Gallery 44, and Franz Kaka, Toronto. She is the recipient of the Mfon grant (2018), the Plein Sud Bursary (2020) and has been shortlisted for the CAP Prize (2018), the Burtynsky Photobook Grant (2018) and the OAAG Award (2020).
The artist would like to acknowledge the participation, work, talent, help and energy of: Emii Alrai, Julien Beaupré Sainte-Marie, Simon Belleau, Maryse Bouchard, Cinzia Campolese, Frédéric Chabot, Tina Carlisi, Edwin Eisford, Étienne Ganjohian, Liz Ikiriko, Eli Kerr, sarah koekoek, Nyda Kwasowsky, Io Makandal, Annie-France Leclerc, Centre Sagamie, Eric Saindon, Martin Schop, Denise Solleza, Alain Tagny, Violaine Tétreault (Veinage), Ugly Rainbow flowers and the teachings of Gilles Clément, Robin Wall Kimmerer.
This project was supported by the Canada Council for the Arts